I had a series reading problem in March. I think most of what I read left me feeling super average or forgettable. That made me not have a lot of motivation to read as well, so I feel like I didn't read a smuch as I normally do. Hopefully this won't last too much longer, because there are some books coming out I'm really excited for!
As always click on the title to read my review. And all the thanks to Romie @RomieWeDeserveLove for the rep indicators. The 🏳️‍🌈 means lgbtq rep, ☀ means major characters of color, and 🌸 means mental illness, disability, abuse, or trauma rep. I'm adding  📚, which will indicate my rereads, and 🎧 for my audiobooks!
---
BOOKS I READ
CLICK ON TITLE TO READ MY REVIEW
🎧 A Torch Against the Night by Sabaa Tahir ☀📚| ★★★☆☆ (3.5 Stars)
I Have Lost My Way by Gayle Forman🏳️‍🌈 ☀🌸| ★★★☆☆ (3.5 Stars)
Furyborn by CLaire Legrand 🏳️‍🌈| ★★☆☆☆
The Shadow Weave by Annette Marie | ★★★☆☆ (3.5 Stars)
Sky in the Deep by Adrienne Young | ★★★☆☆ (3.5 Stars)
The Wicked Deep by Shea Ernshaw | ★★★☆☆
🎧 The Raven Boys by Maggie Stiefvater 📚| ★★★★☆ (4.5 Stars)
Starry Eyes by Jenn Bennett ☀| ★★★☆☆
Ace of Shades by Amanda Foody☀ | ★★★☆☆
Isle of Blood and Stone by Makiia Lucier | ★★☆☆☆
Wires and Nerve, Vol. 1 by Marissa Meyer ☀| ★★☆☆☆
Beyond  Darkened Shore by Jessica Leake | ★★★★☆
🎧 The Dream Thieves by Maggie Stiefvater 📚| ★★★★☆
Average rating: 3.17
Least Favorite book: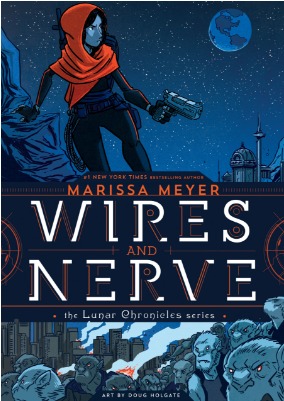 Favorite book: 
---
TOP 10 TUESDAY
Book Quotes | Most Surprising | Spring TBR
---
TOP 5 WEDNESDAY
---
WWW WEDNESDAY
WWW Wednesday #36 | WWW Wednesday #37 | WWW Wednesday #38
---
FIRST LINES FRIDAYS
First Lines Fridays #40 [FURYBORN] | First Lines Fridays #41 [SKY IN THE DEEP] | First Lines Fridays #42 [DREAD NATION]
---
TAGS, MEMES, & OTHER FEATURED POSTS
March Anticipated Releases | Spring 2018 Bookish Bingo TBR
Zodiac Signs book Tag | 3 Quotes, 3 Days Day 1, 2 , 3 | Pick a Word and Pass It On II | Marvel Avenger Book Tag 
5 Must Read Books for Spring | Authors Anthologies Made Me Want to Read | Dread Nation Spotlight
---
How was your MARCH? What was your favorite book you read? Share below!